24 Aug

Announcement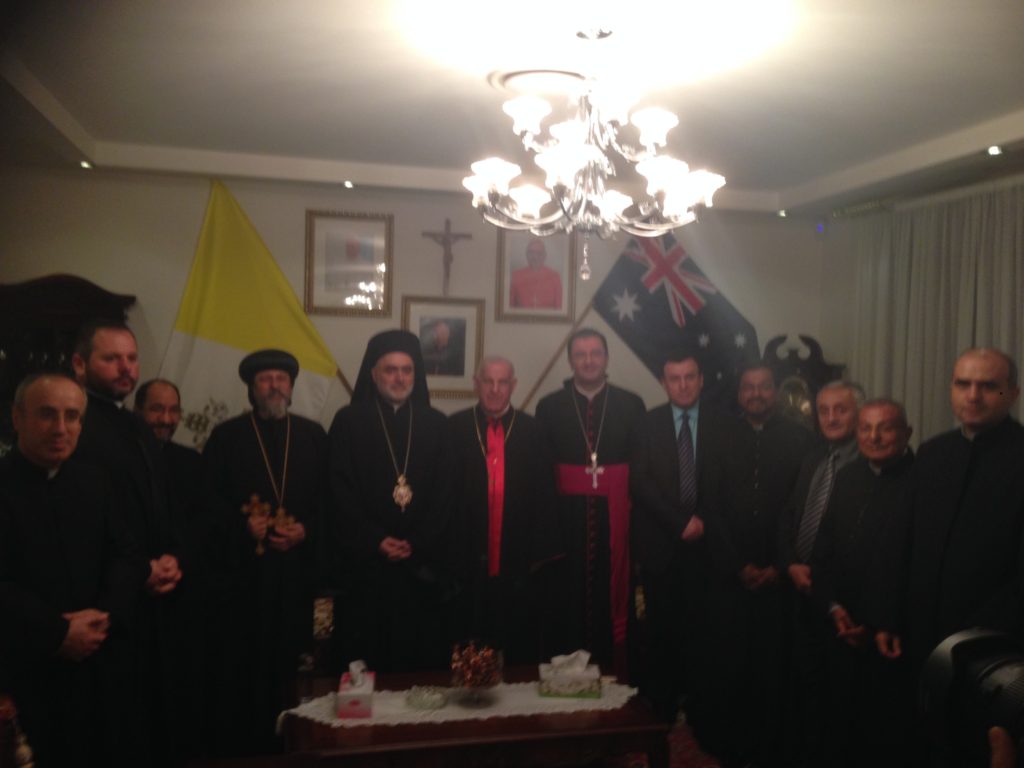 Announcement
Council of the Eastern Churches Bishops and
Their Representatives in Australia
Blessed are you when others revile you and persecute you and 
utter all kinds of evil against you falsely on my account.
Matthew 5:11
We the members of the Council of the Eastern Churches Bishops and their representatives in Australia have met on Tuesday 26th of August 2014 at Mar Tomma The Apostle Church of the Diocese of the Chaldean Churches in Australia & New Zealand.  We feel the pain that our people, our brothers and every innocent man are going through in the East, which human dictionary has failed to explain their displacement, murder, expulsion and persecution.
Proceeding from our possession and responsibility we have taken the decisions in activation under the blessing of our Lord The Crucified Jesus of which, joint fasting and prayers for 3 days starting on Wednesday 10/09/2014.
We have decided to fast in order to feel the hunger with our brothers who are deprived of even a dry piece of bread.  The prayer is to integrate our voices with the moan of our children, mothers, fathers, brothers and sisters in supplication to our God, the God of Paul and Job to save the persecuted ones and to shine the light of His resurrection upon our painful gathering in the very near future.
Joint Prayer Time: 
1-Wednesday 10/09/2014:  7.30pm, at Mar Ephrem the Syrian Church, which is located at: 82 Joseph Street, Lidcombe, NSW 2141
2-Thursday   11/09/2014: 7.30pm, at St. Antonious & St. Paul Coptic Church, which is located at: 29 Bolton Street, Guildford, NSW 2161
3- Friday   12/09/2014: 7.30pm, at St. Tomma the Apostle Church, which is located at: 66-78 Quarry Road, Bossley Park, NSW 2176
We believe in the effectiveness of fasting and Prayer. We urge everyone Bishops, Monks, Nuns, congregation and young and old to participate with us in those 3 days lifting up our hearts in prayers in order for the Lord to grant our people and brothers in the Middle East, the speedy resurrection and the comfort to their wounded hearts.
Let Us Pray For Peace And Love