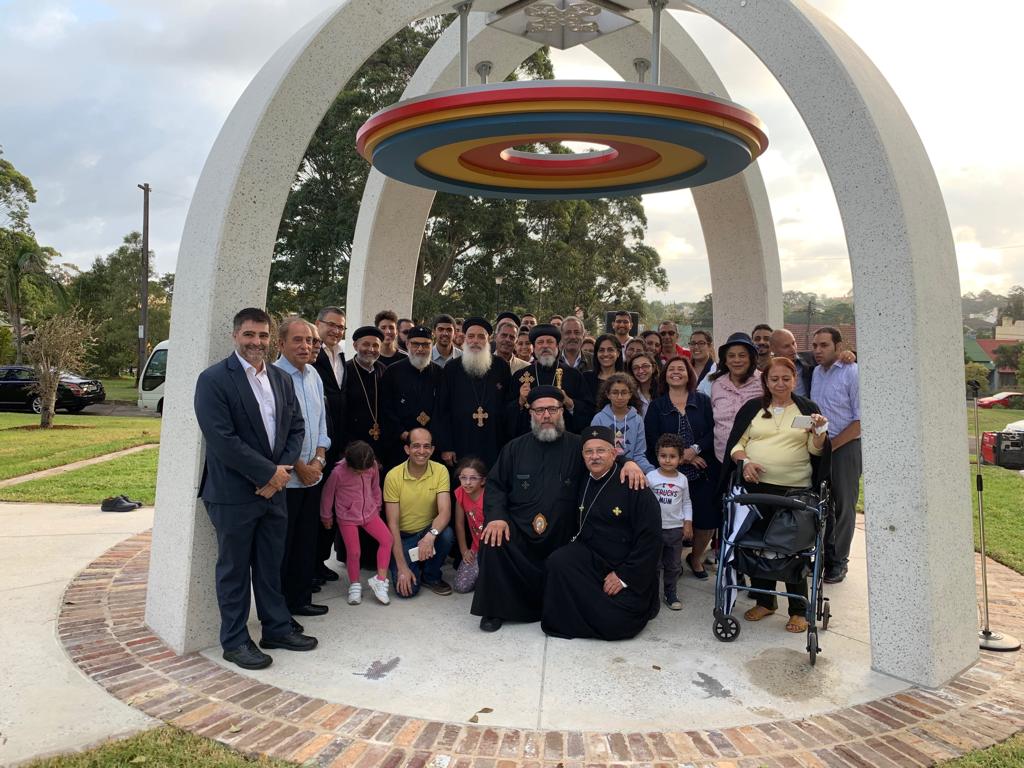 13 Mar

Vespers at Sydenham and Fr Mina Nematalla's 51st anniversary of priesthood

On the Feast of St Pope Kyrillos VI, Bishop Daniel joined reverend fathers and the congregation in praying vespers outdoors, on the site of the old St Mary & St Mina's Church in Sydenham.

Mr Albert and Mr Antoun Nematalla were on hand to receive a commemorative gift from His Grace, in recognition of their father, Fr Mina, who established the first Coptic Orthodox Church in Australia.

A dome-shaped monument and memorial plaque now sit at the centre of the refurbished park, in memory of where the church once stood.The centrepiece is surrounded by olive trees and paths constructed from bricks of the historic building.

Sunday, March 10 marked the 51st anniversary of the late Very Reverend Fr Mina Nematalla's ordination.

His Grace Bishop Daniel prayed the English liturgy at Archangel Michael & St Bishoy Church in commemoration of Australia's first Coptic priest, before joining reverend fathers and the Nematalla family at Fr Mina's on-site burial place.